Wednesday, October 31, 2012
Tuesday, October 30, 2012
- Photos Courtesy of the Internet -
To all my friends on the east coast who are battling Hurricane Sandy, my prayers go out to you.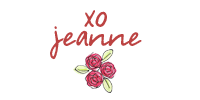 Posted by

Jeanne
at 6:38 AM
1 lovely comments


Sunday, October 07, 2012
Someone was bad and left their camera at home.) But this gives you the general idea of what it looked like up there.
hen I am NOT up there of course!) I just love living in the midwest where we can experience all four seasons. One is more glorious than the next, but I must admit that autumn is probably my most favorite. Until spring comes again, that is!