More peeks at my "secret project." I still have more work to do on it, but it's coming along nicely.
We went up the the cottage on Friday and came back Saturday. We finally got the incidental and annoying details repaired by the builder, so we had the locks changed on the house. We also brought up more flagstone for the patio and path to the front door. Laying those stones out in a pleasing pattern certainly is time consuming. It's like working on a gigantic jigsaw puzzle. We did get the path laid out, but we need more stones to complete the patio. Everything takes so much longer when you are working on something out in the "boonies" where the usual stores and resources are not available. Patience is not exactly a virtue of mine as I like to see more immediate results.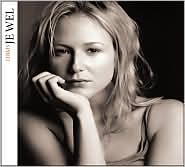 We came home on Saturday because we had tickets to see Jewel in concert that night. My DH and I discovered we liked her music after watching a concert special of hers on PBS a few months ago. I asked my daughter to borrow all her Jewel CD's so I could download them onto my iPod and have been listening to her songs ever since. The concert was in a smaller venue which was nice. But she sang with a full orchestra back-up. We expected her to come out in her usual blue jean attire, but she was dressed up looking so demure in a darling little black and white dress. However, her voice and range) is anything but demure...she can really belt out the tunes!
Well, I'm off to run some errands and stop at Blick to pick up some new Golden glaze colors to play with that Corey Moortgat mentioned in her new book. Have a great day!